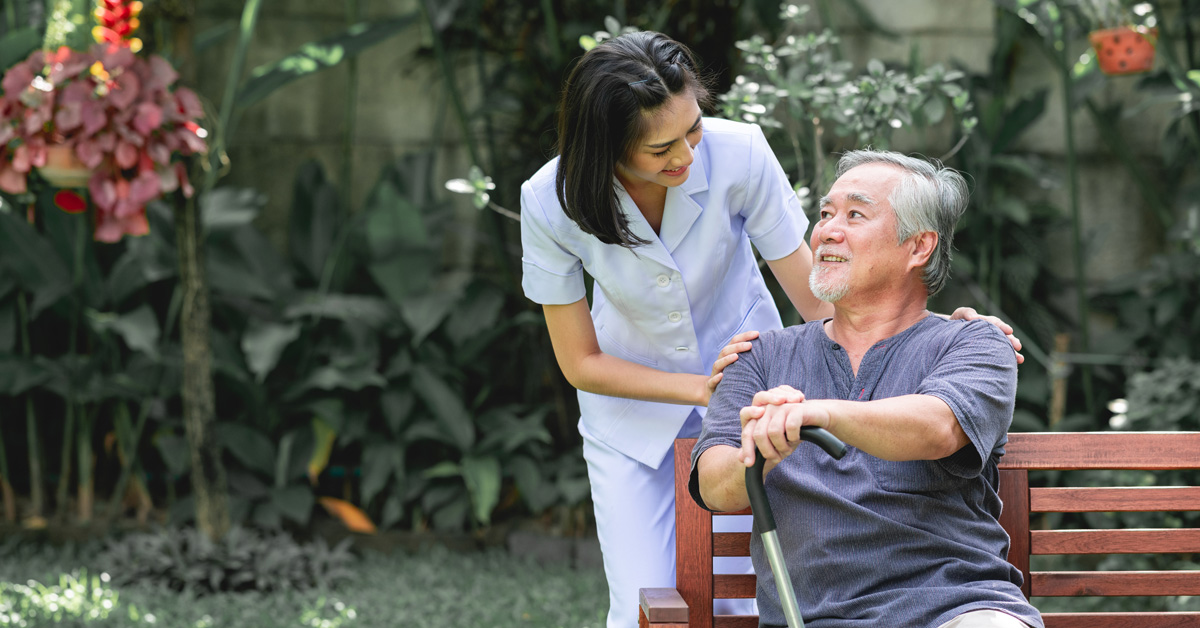 5 Tips to Prevent Elderly Caregiver Burnout
Giving care to another person can present new challenges, especially if you have work, children or other responsibilities on your plate. Caregiver burnout is a reality.
According to Stats Canada, the number of people caring for an elderly parent while having kids of their own living at home has increased significantly in recent years. With all that life may throw at you, it's important to stay healthy and grounded. Here are some tips on avoiding burnout as a family caregiver.
1. Take Time For Yourself
While some may see this as a luxury, having time for yourself is important to maintain your work/life balance. Taking time for yourself will also make you a better caregiver. Consider unwinding by doing some form of exercise, like yoga, jogging, or something else you might enjoy. Saying "no" occasionally is part of maintaining your ability to provide quality care for your loved one.

Another way is to share the care responsibilities among other family members and/or friends and professionals.  Don't feel it's your sole responsibility to do every single thing associated with the organizing, researching, providing, and monitoring of care for your loved one.  Ask for help and develop a care team to share various tasks and responsibilities. 
2. Consider Respite Care
If the workload is feeling a bit much, consider getting respite care. Respite care is temporary care provided to relieve the primary caregiver and prevent burnout. Finding private caregivers for the elderly who are willing to provide respite care at affordable rates can be challenging but there are now online services available which can help.  Respite Care services may also be available through health authorities. 
3. Have a Routine
Having a set routine provides structure, reducing stress and making you feel assured you haven't forgotten anything. If your loved one has dementia, consistency can also help them know what to expect and make them feel more comfortable.
4. Support Groups
The people who will understand best with what you are going through will be others in the same position. If your loved one is suffering from a particular illness, go online, do some research, and see if there are any local support groups available. Many non-profit organizations that are associated with a particular illness or condition, have support group meetings where family caregivers can go to obtain support and share learnings.
If you have difficulty finding a conveniently located support group, try doing your own independent research on how to best support your loved one. Knowledge is power. Knowing the next steps of an illness or condition will better equip you for the future.
5. Use Technology
Use technology to your advantage when providing care. If your loved one is willing, try getting them a cell phone to keep them in touch with the people that care about them.
There are a number of great senior apps which can be downloaded on smartphones or ipads/tablets which can make senior living a little easier. Some examples include reminders to take medications, easy access to news article, and social media networks keeping them connected to family and friends.
Additionally, personal alert systems (brands including Lifeline) can help your loved one feel more safe and secure while going about their daily activities.   It may also give you, as the caregiver, peace of mind that there's a back-up monitoring system in place for times when you're not there with your loved one. 

Caring for loved ones can be tough for both the care giver and the care receiver. It's important to remember that in order to be a good provider, you also need to take care of yourself and prevent caregiver burnout.