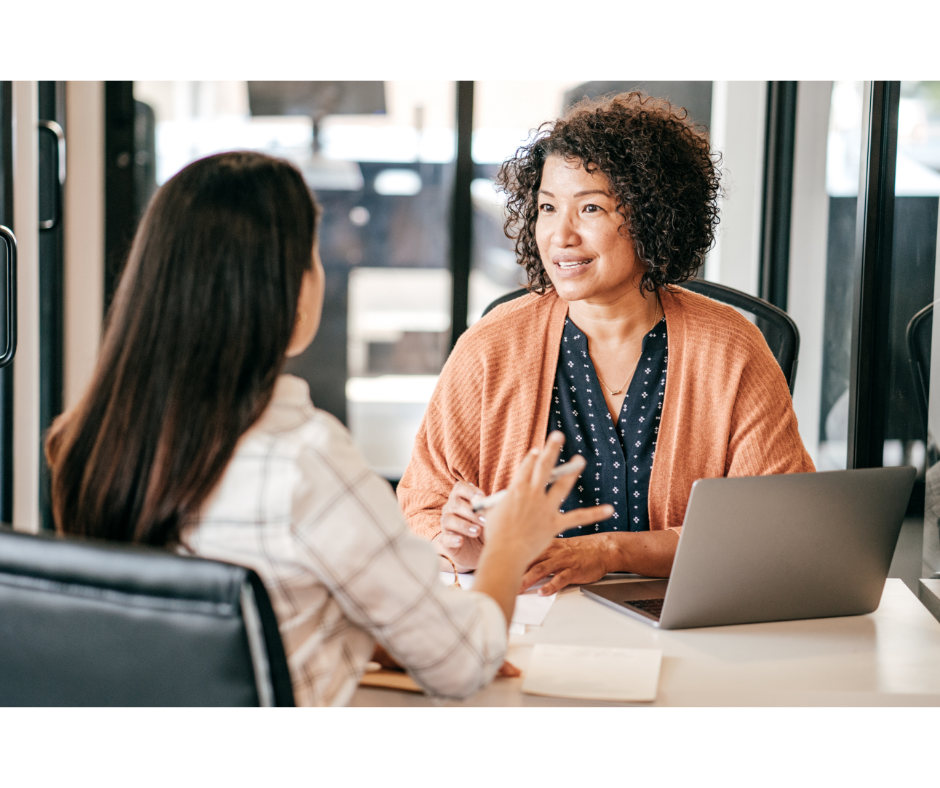 Interviewing A Potential Caregiver? Top Questions to Ask
When it comes to hiring a caregiver for your loved one, it's essential to ensure that you choose the right person for the job. The caregiver will play a crucial role in providing care and support, so asking the right questions during the interview process is vital.
So what are some of the essential questions to ask when interviewing potential caregivers?
Make sure these questions get on your list to make an informed decision and provide the best care for your loved one.
1. What is Your Experience in Caregiving?
Start by asking the caregiver about their experience in the field. Understanding their background and the types of patients they have worked with can provide valuable insights. Look for caregivers with experience relevant to your loved one's needs, specifically to elderly care, or specialized care for medical conditions such as dementia.
2. Do You Have Any Formal Training?
Formal training and certifications are essential in the caregiving profession. Inquire about their educational background and any relevant certifications, such as:
PSW (Personal Support Worker): This is a recognized certification for those providing care to individuals in various settings. The exact designation may vary from province to province. For example, in Ontario the designation PSW is very common but in BC, the designation is HCA (Health Care Assistant).
RN (Registered Nurse) or LPN (Licensed Practical Nurse): In some cases, caregivers in Canada may have these qualifications, which are higher levels of nursing certification.
These qualifications can ensure that the caregiver is equipped with the necessary skills to provide top-notch care for your senior loved one.
3. Can You Provide References?
Ask the caregiver for references from their previous employers or clients. Speaking with these references can give you a better understanding of the caregiver's work ethics, reliability, and the quality of care they provide.
4. Are You Comfortable with Specific Care Tasks?
If your loved one has specific care needs, ensure that the caregiver is comfortable and capable of handling them. Whether it's administering medication, handling mobility equipment, or assisting with personal care, make sure they have the required skills.
5. What Is Your Availability?
Discuss the caregiver's availability and scheduling preferences. Ensure that their schedule aligns with your requirements, especially if you need around-the-clock care or specific hours during the day. Ask the candidate where else they currently work, what their other work schedule is, and whether they anticipate any upcoming changes in their availability in the near future.
6. How Do You Handle Emergency Situations?
Inquire about the caregiver's ability to handle emergencies. Ask about their training in CPR and first aid. Understanding their response to critical situations is vital for your loved one's safety.
7. What Is Your Approach to Caregiving?
Every caregiver may have a unique approach to caregiving. Discuss their philosophy and values to ensure that it aligns with your expectations and the best interests of your loved one.
8. Can You Adapt to Changing Needs?
Care needs can evolve over time. When hiring a caregiver, ask if they are adaptable and open to adjusting their care approach as your loved one's condition changes.
9. What Are Your Expectations Regarding Compensation and Benefits?
Discuss the caregiver's expectations regarding compensation, benefits, and any additional costs. This will help avoid misunderstandings and ensure you can provide fair compensation.
10. Can You Pass a Background Check?
To ensure the safety and security of your loved one, ask the caregiver if they are willing to undergo a background check. This step is crucial to verify their trustworthiness.
Hiring a caregiver is a significant decision, and it's essential to ask the right questions during the interview process. By delving into their experience, training, references, and approach to caregiving, you can make an informed choice that ensures the well-being and happiness of your loved one. Remember that the caregiver's qualifications and compatibility with your loved one's needs are paramount, so take your time and choose wisely.
For those who are finding the recruiting and vetting process a bit overwhelming or if you just are short of time, contact myCareBase to see how you can access pre-vetted caregivers. We do all the leg-work for you so that you can spend more quality time with your loved one!