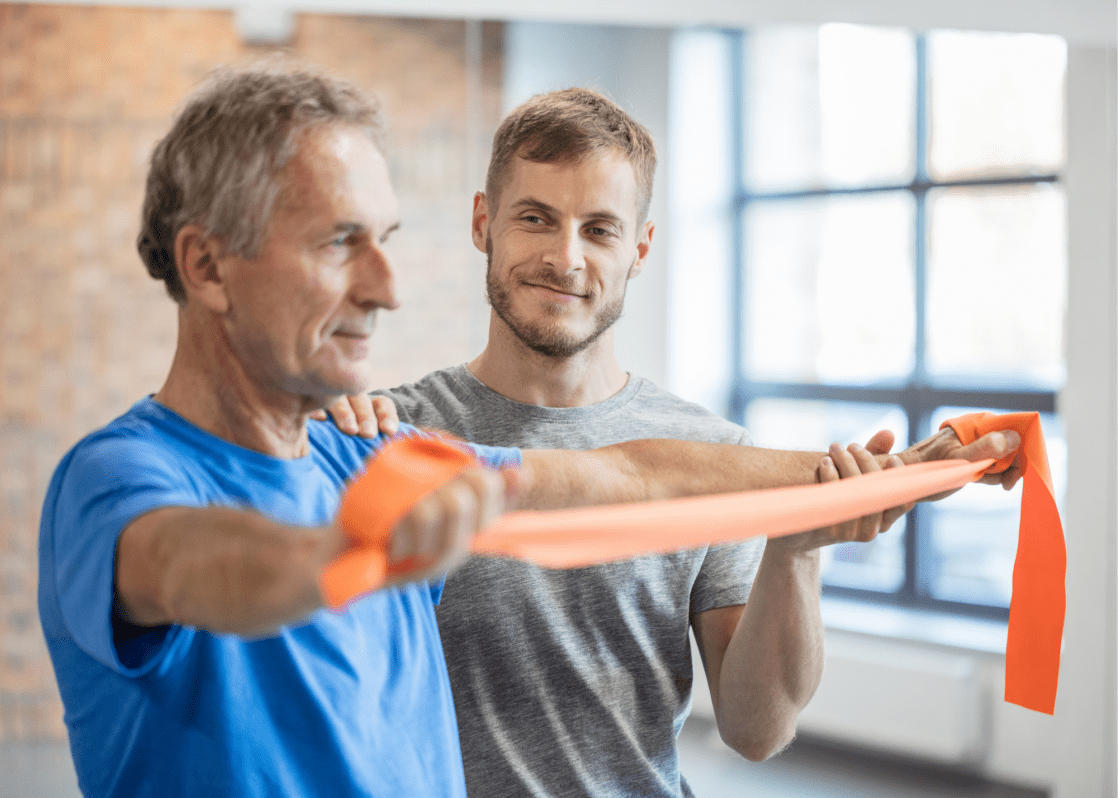 Private in-person fitness
Missing your favourite exercise classes? Not to worry, we've got you covered with private fitness sessions in the comfort of your own home.

Offering a wide variety of one-to-one sessions:
*Movement and fall risk assessment/monitoring
*Ambulation and transfer strengthening and training
*Cardiovascular health
*Parkinsonian movement therapy
*Fall prevention and safety training
*Chair based mobility and strength 
*ICBC/Motor Vehicle Accident (MVA) Rehabilitation 
*Pre- and Post-Surgical rehabilitation (hip, knee, general)
*General health, well-being, and nutrition coaching.
About the instructor:
SEAN CONNER
Sean has worked as a kinesiologist since 2011. His credentials include:

Bachelor of Kinesiology
Masters of Rehabilitation Science 
Practicing Member of the BC Association of Kinesiologists Emergency Medical Responder 
Contact us with any questions or to book your session.