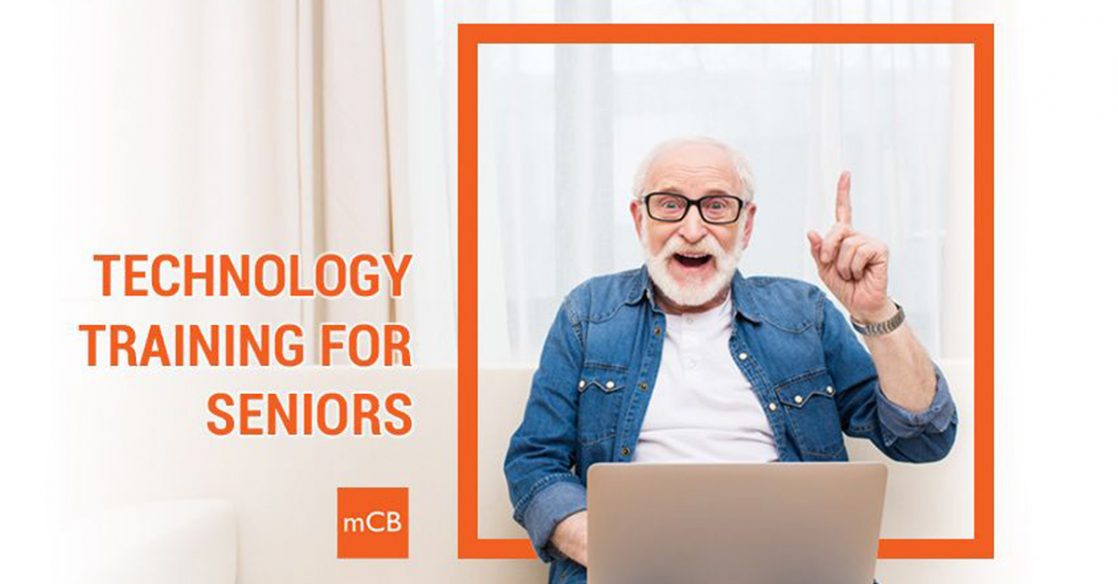 Technology Training for Seniors
The need to stay connected to others through technology has never been more important than it is now.
Virtual Customized Private Lessons
Fun, Easy, Entertaining & Affordable.
Do you wish you could improve your tech skills so that you can keep up with the latest online trends, apps and understand how to use your devices better?

The internet is potentially a very powerful resource that can be harnessed to augment the independence and the connectedness of seniors. Unfortunately, many older adults and seniors remain uncomfortable with computers, tablets and smartphones and struggle with how to maximize their internet experience. This is where we can help. We are offering customized, virtual private lessons to help seniors improve their tech skills. We can help with anything, including teaching the basics of internet usage, to using specific apps, or how to perform common tasks such as email, video calling, photo sharing, or ordering things online.
PRIVATE ONE-ON-ONE LESSONS
Imagine being able to learn anything you want, without having to leave the comfort of your own home. Before the lesson, we conduct a short intake call to learn about your specific challenges and what you want to learn. Then, we conduct the lessons using screen sharing technology, and our instructor can work through any issue in real-time to provide a hands-on experience. We're so confident that you'll gain valuable skills and knowledge from these lessons that we even offer a money-back guarantee!
GROUP LESSONS
We are also delivering our tech lessons within senior living communities as part of their virtual recreation program. Our lessons provide mental stimulation, educate seniors on how to master common tasks and give them the knowledge on how to conduct themselves safely online. Classes are on pre-chosen topics in consultation with the recreation director. Contact us to learn more!
All lessons are private, conducted remotely using screen sharing technology, and can be delivered to anyone in Canada
TESTIMONIAL
Our recent experience working with your educational technology leader has been a most pleasant, comfortable and constructively rewarding experience for my wife. Prior to her lessons she had been intimidated and somewhat tentative in attempting to make better use of the features of her lap top, iPad and iPhone. She is now using her iPad and cell phone for 'face to face' Skype calls with our children and grandchildren which is proving to be a wonderfully rewarding boost of self-confidence for her. She now also has the confidence to use her technology to hold all of her address and contact information as well as her appointment calendar.
Many thanks for making such a positive difference to our lives!
– Bob
About Our Partner
EARLSPEAK is a senior-focused, technology education company originally founded in New York City in 2001.
earlSpeak's expertise is in introducing older-adults to the computer and to the resources of the Internet via a presentation style that draws parallels between the virtual world of technology and the physical world that many seniors are more comfortable with. earlSpeak's founder, Ferdinand Poon, has almost 20 years of experience developing and teaching computer and Internet classes primarily geared towards older adults who did not grow up with exposure to these technologies. Ferdinand developed and wrote the "Bridging the Digital Divide" curriculum for use at the New York Public Library and he and his team have led thousands of individual and group sessions since 2000. His drive to help all members of our society attain meaningful access to the computer and Internet led him to forgo careers in accounting, law and investment banking. Ferdinand is a graduate of the University of Pennsylvania and the University of British Columbia.