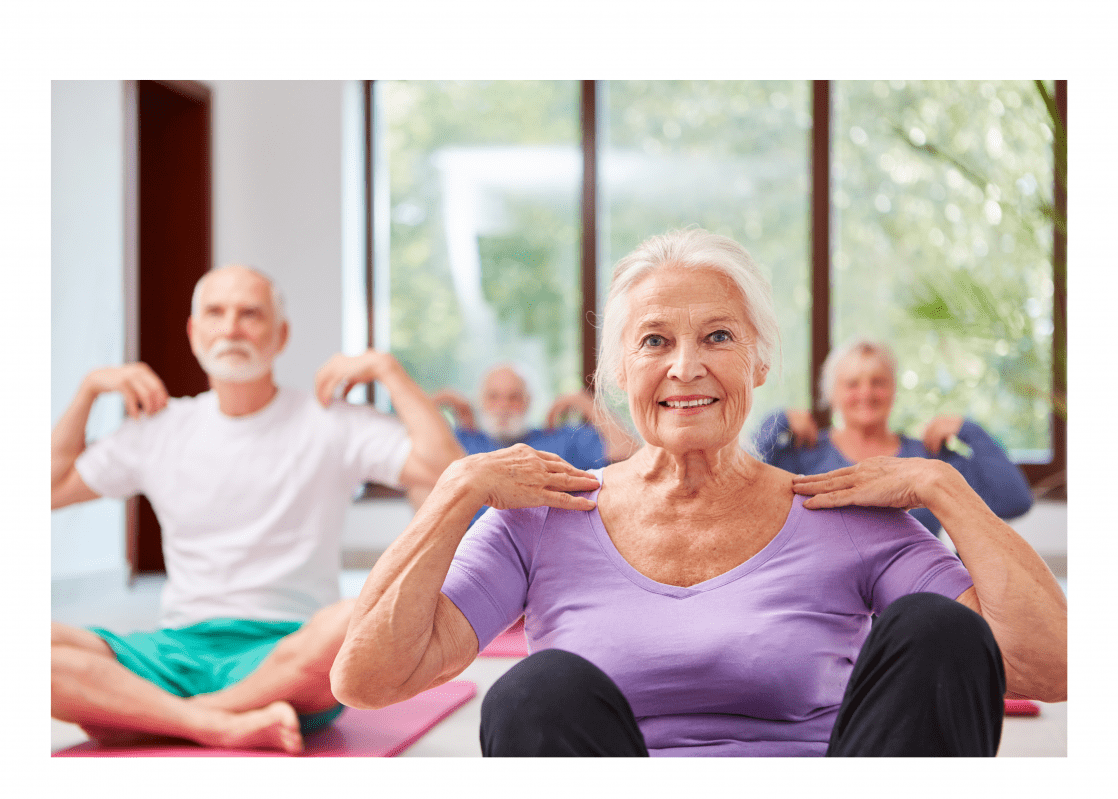 Private individual or group classes in the following disciplines, delivered virtually through Zoom:

* Strength and Flexibility Training
* Pilates
* Floor Barre
* Movement Flow
Strength and Flexibility Training
This class is a combination of strength training and basic movements to improve balance and flexibility. The class is designed for those that prefer a workout without the added impact to joints. A portion includes simple aerobic movements.
Pilates
Pilates is a low impact gentle form of exercise. it addresses body awareness, muscle strength, muscle endurance, range of motion, balance, coordination, and motor planning.
Floor Barre
Floor Barre is a ballet-inspired workout designed to lengthen and strengthen muscles, build core, hip, and foot control, and improve body alignment and balance. Exercises are executed standing, sitting and lying on the floor, allowing participants to focus inward, working muscles deeply and intelligently. It is gentle on joints and perfect for injury prevention and recovery as well as cross-training. The strength and body awareness gained through Floor Barre provides a strong base for whatever the day brings.
Mobility Flow
This class is designed to help you work on your balance, keep your joints moving, maintain bone density and build muscle strength. It will gently move your spine in all directions to help spinal health and ease out any held tension. It will also help you beyond your physical body.
About the Instructor:
Princess Labrador
Princess is a certified personal trainer, medical exercise specialist and group fitness instructor. Holding a Bachelor's degree in Physiotherapy and earning a diploma in Health Science, she specializes in both active and post rehabilitation training producing safe, effective and fun exercise programs. She has been in the health and fitness industry for over 15 years along with extensive experience working in club management, operations and sales. Her utmost goal is to get every individual to learn how to make fitness as part of their lives no matter what age, physical limitation or schedule they may have.
Education and Qualifications: Bachelor's degree in Physiotherapy, Diploma in Health Science, ACE Certified Personal Trainer, Medical Exercise Specialist, Holistic Fitness Practitioner, Certified Group Fitness Instructor, BTS Group Power Instructor, Mat Pilates Instructor, CPR/First Aid/AED Certified