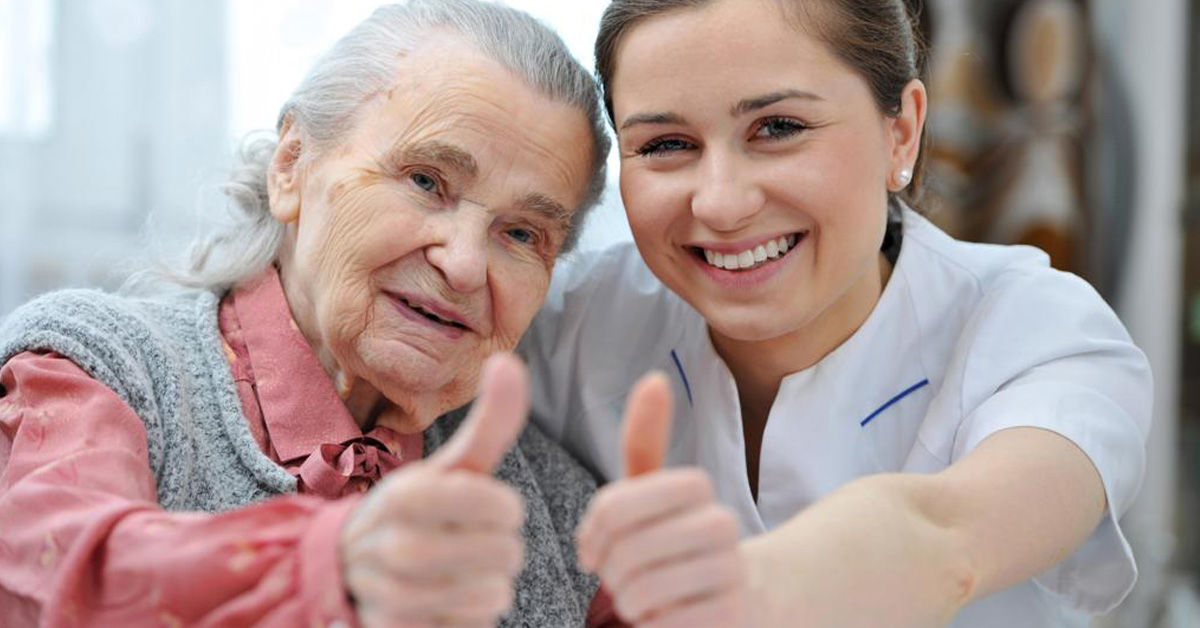 What to look for in a Good Caregiver
The search for the perfect caregiver for an aging parent can be a daunting task. For those of us who do not live with our parents, there are some common anxieties and concerns that are often associated with the decision to hire in-home care.
For many, the decision has been preceded by months if not years of gentle persuasion and dealing with resistance, with agreement finally by the parent to give it a try. With a big sigh of relief, we turn our attention to finding the right caregiver.
With the home care market saturated with competing options, the decision about where to turn can be overwhelming. Do I ask my friends if their parents have had a caregiver whom they would recommend? Do I do a Google search? Do I go with an agency or try to hire someone privately? How will I know if the caregiver is doing a good job since I will not be there during the visits?
Before tackling these questions, it is a good idea to plan out with your parent what specific tasks and activities the caregiver is to help with and to have an idea what days and times your parent would like to have this help. For example, could your parent use some help in the morning with getting up and showered, and then be given his or her medications along with breakfast?
The following are some considerations when selecting your caregiver
If you are hiring a private caregiver directly, you will have complete control in interviewing the candidate and having them answer your questions in person. If you are engaging a care agency, you likely will not be able to meet the specific caregiver before the first visit but can communicate your criteria to the care manager and evaluate the caregiver after they are assigned to your parent. Here are some things to consider or ask:
What specific conditions does the caregiver have experience in dealing with? If your parent has a specific illness or condition, you may want a caregiver who has experience in handling the common symptoms associated with that condition.
What are the tasks that you want the caregiver to perform, and is the caregiver willing to do those specific tasks? Do they have experience in doing those tasks for previous clients? What specific education or training does the caregiver have?
Does the candidate have a recent criminal background check done?
What is the caregiver's disposition and personality? Do you think it will be a good fit for your parent's personality?
Does the caregiver seem to be an independent thinker and someone who would take initiative on their own accord? There will undoubtedly be situations in which you will need the caregiver to use good judgement. Also, there will be down-time during many shifts during which you may want the caregiver to think of productive things to do to fill the time.
If your parent wants to go for outings, errands or appointments, is the caregiver willing and capable of either driving them or accompanying them on a form of public transportation?
Is you parent's first language something other than English? If so, some people revert back to their mother tongue as they age, so it maybe useful for the caregiver to speak the same language.
How will you get updates of how your parent is doing and if the tasks are being completed?
The above questions are only a sample of the questions that you may want to ask. A good relationship with a caregiver takes time and some effort needs to take place to set the caregiver up for success. During the caregiver's first visit, you may want to conduct an orientation of the home as well as an overview of the tasks expected of the caregiver, including where key things are located in the house that the caregiver will need to do his or her job.
myCareBase provides you with a comprehensive suite of care management tools designed specifically to help family caregivers keep their loved ones living at home for as long as possible. It allows you to get access to care management tools designed especially for senior care. myCareBase provides caregivers online at affordable rates while making sure that your loved one can get the right home care in Toronto and Vancouver.