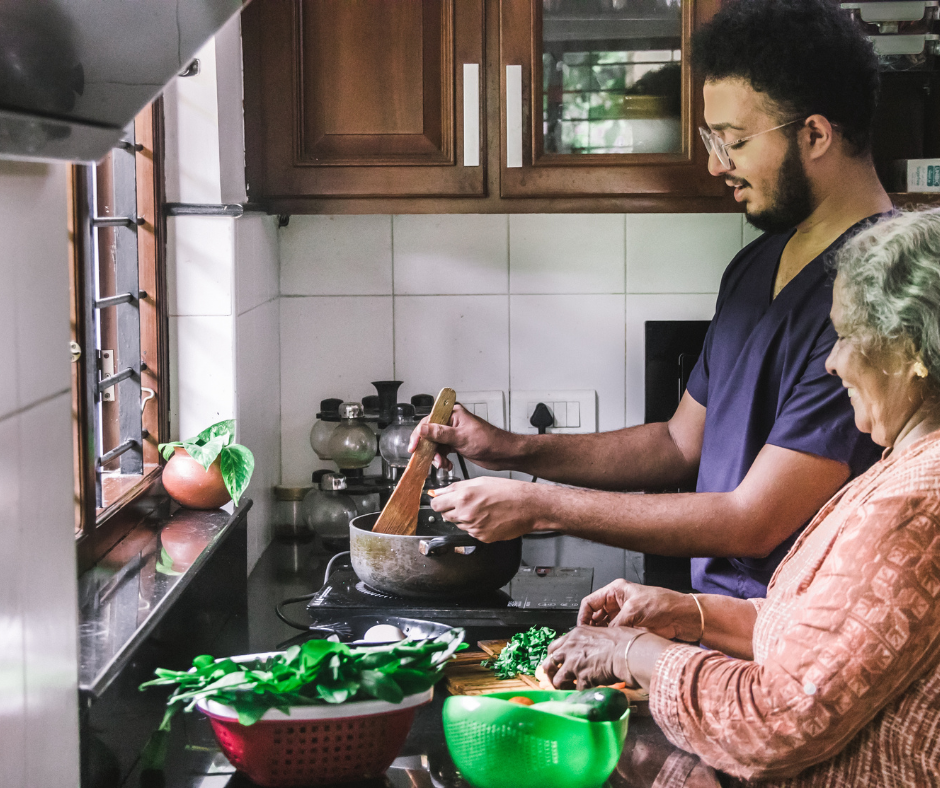 How Occupational Therapy Can Help you Age in Place
According to the March of Dimes, over three-quarters of us want to age in our current home. But only 26% will be able to do so. But did you know that occupational therapists may be able to bump that number up? Yes, occupational therapists can help you age in place a lot longer.
Occupational therapists are focused on preventing and solving problems that occur in everyday life that impede daily living. Suppose you have a condition or disability that hinders your ability to dress, enjoy your activities, or move around. In that case, occupational therapists are able to come in for assessments and make recommendations or apply solutions to get you back to living a more independent and carefree life.
Occupational therapists (OTs) work with you and your family to come up with solutions that address issues that come up with the aging process.
Home modifications
OTs assess the home and look for the best ways to make the house more livable and better suited to the homeowner. Changes can include relocating rooms that are upstairs to the lower floor to reduce climbing stairs, installation of chair lifts, home safety assessment which can include moving furniture around and re-scheduling daily activities (ie. if arthritic pain is more intense in the mornings, rescheduling morning walk to afternoon).
OTs can also recommend modifications for the homeowners themselves such as wearing specific types of shoes for safety, canes or walkers or being shown how to cook working with limitations. Every situation is different and very personal, but OTs can provide solutions for every scenario.
Fall prevention
One in three seniors, aged 65+, will have a fall. Falls are the #1 cause of injury among older Canadians. 85% of injury-related hospitalizations for seniors are caused by a fall. It's a very expensive injury as well, with falls accounting for $2 billion a year in direct healthcare costs. After a fall, over one-third will be admitted into long-term care. Consequently, seniors can experience chronic pain, reduced mobility, and overall loss of independence after a fall.
And guess where 50% of these hospital-admitted falls occur? At home.
Falls are preventable.
OTs will come into your home and assess for risks of falls, and will also assess your individual risk for falling as well. Modifications will be recommended to significantly reduce your risk of a fall, all while still allowing you to enjoy your home with these enhancements in place.
Overall, occupational therapists work to ensure that the senior has a maximum safety plan in place and good function so that the senior can live as independently as possible. OTs also come up with plans that help the aging senior conserve energy for their most cherished activities and help make daily chores easier this will overall help reduce stress and worries for the family, and the caregiver, if one lives with the senior.
For more information, and where to find an occupational therapist, please visit https://www.oteveryday.ca/