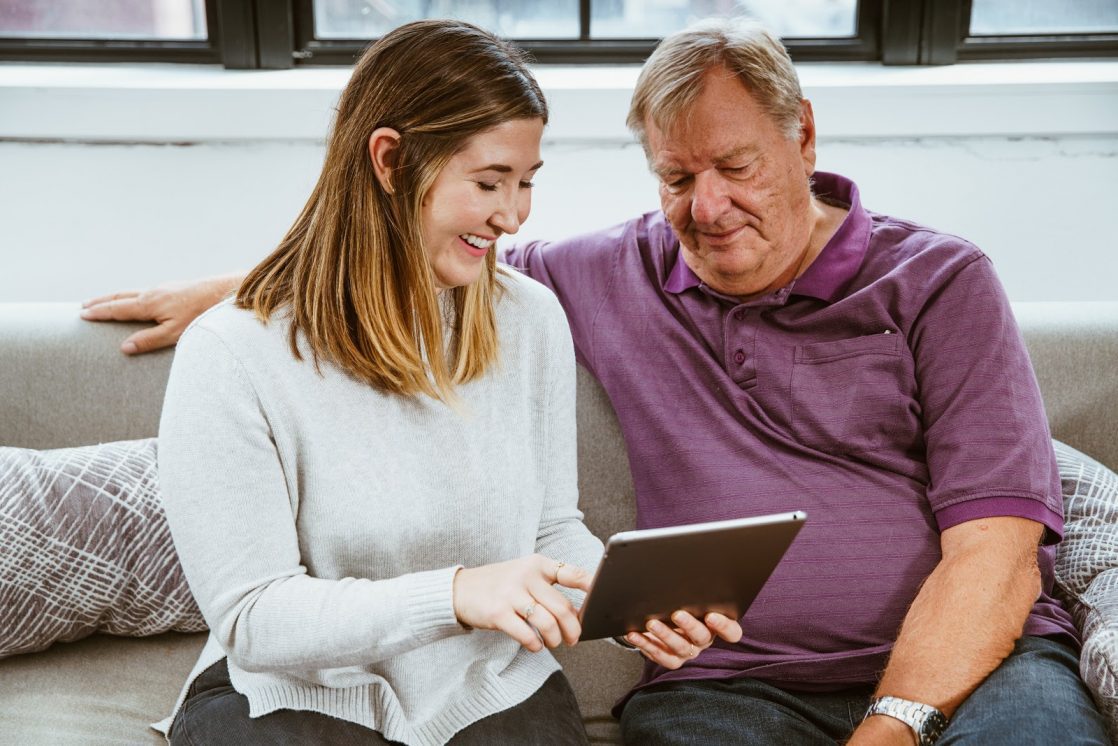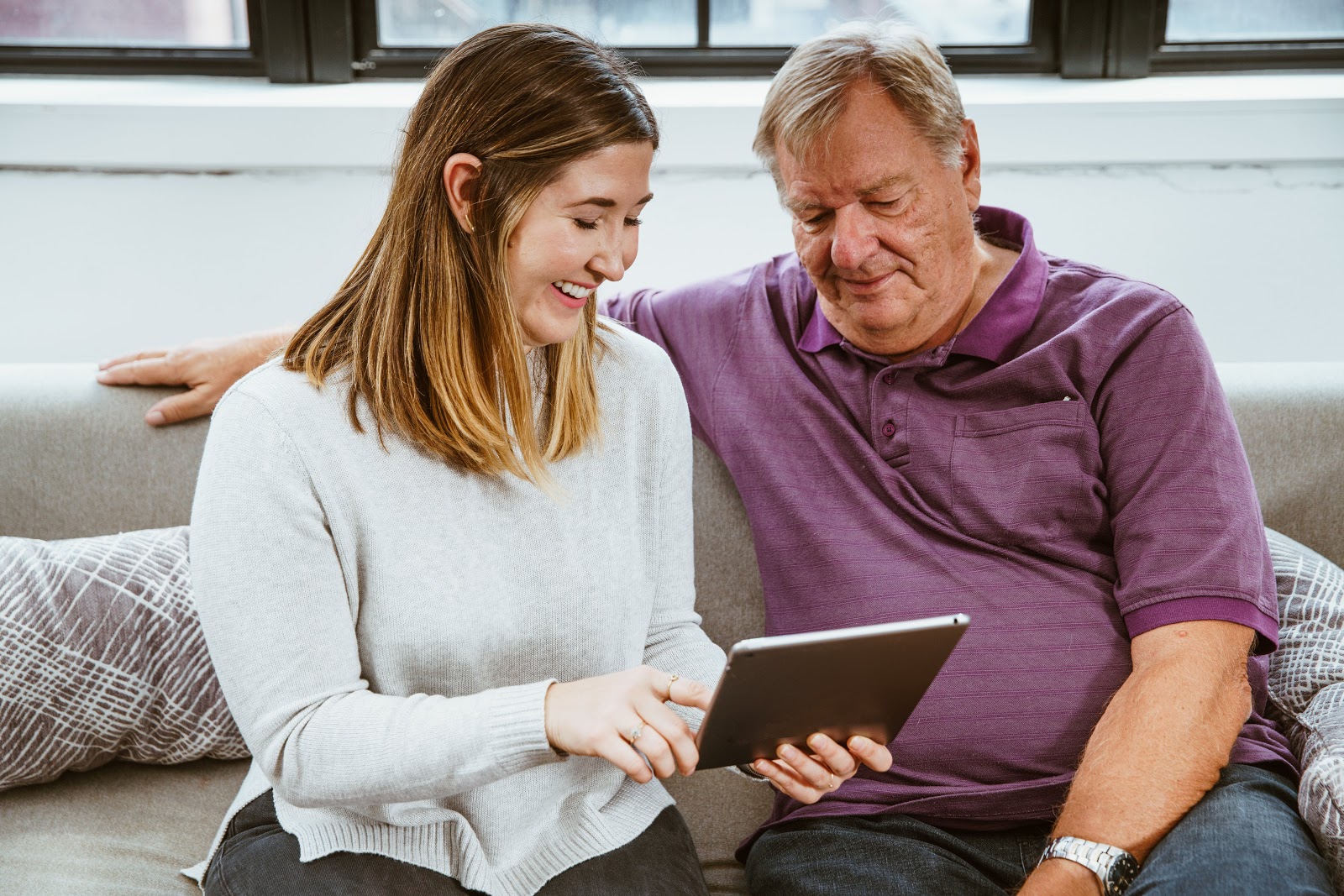 Lessons Learned from 2020
2020 was quite the ride. We've finally said goodbye to a year that brought on so many changes, uncertainties, and fear; and welcomed with open arms a brand new year, filled with hope, health, and normalcy to come.
But as with all challenges, we grow and we learn from the lessons that they present us. So what exactly did we learn from 2020?
Technology is Essential
With the introduction of work-from-home, virtual-learning and restrictions to in-person visitations, technology has nudged itself into the top lesson learned from 2020. We can't do without it. When it comes to our seniors who are cooped up in long-term care homes or their own homes, technology is a huge help in letting us keep in touch and checking in with them. This was the year that pushed our seniors to tackle technology in order to combat boredom and deal with life essentials like grocery shopping, or keeping doctor appointments. Zoom, Skype, WhatsApp, and Google Meets were all utilized by seniors this year, for the first time.
This was also the year that showed a jump in smartphone ownership among seniors. According to a July 2020 poll, 65% of Canadians aged 65 and older now own a smartphone, and of those, 83% use it daily. You don't have to have a smartphone to use the internet, this is why the poll shows that 88% of Canadians aged 65+ use the internet daily. Twice as many Canadians over 65 now use video-calling to communicate with their loved ones. More seniors are also utilizing social media to keep in touch as well – including YouTube, Instagram and Facebook.
If your senior is falling behind, there are lots of virtual courses that teaches them the ins and outs of technology and help them gain confidence in navigating the virtual world. .
Self-Care is Important
More than ever, senior self-care is essential to overall well-being. Group-based exercise has been shown to boost mood as well as fluid intelligence (the ability to reason, solve problems, think abstractly). Mental health is very important to address as well. Caring for aging parents, dealing with age yourself, finances, physical health issues, can all have a detrimental effect on mental health. Seniors, in particular, are at risk of developing serious health declines just from loneliness. Self-care initiatives need to be put into place for the caregivers, for seniors, and the general population. In our current age of COVID-19, certain flaws in the way our society runs have been exacerbated – such as our inability to be alone with our thoughts, inability to make ends meet, a heavily burdened healthcare system because we can't seem to take care of ourselves better. These exacerbations can have an impact on our mental health. Anxiety and depression can skyrocket. Self-care is necessary – whether it's stress management, increasing vitamin D levels in our dark winters, or going on Zoom to see some favorite faces.
Here are some other great self-care tips for seniors……
Work on your hobbies. Revisit old ones or discover new ones. There's so much we can still learn
Exercise with a group – within your capabilities. Any movement is better than no movement.
Make an effort to reach out to family, friends, old colleagues by phone or virtually. Keeping social is one of the best ways to keeping your mind and mood healthy
If possible, get outdoors. Even on a balcony, one can get fresh air, fresh views, and fresh perspectives.
Eat healthy. You need to know what you can and can't eat at a certain age. Hydrochloric acid (stomach acid) decreases as you age, so you may find you can't digest certain food as well.
Planning is Important
Planning is important for every aspect of life. While we can't predict outcomes, or what events to plan for, preparing for the future in terms of late life does give older adults the ability to make informed choices and gives them a sense of control, and protects their mental and emotional well-being overall. This in turn provides optimism for seniors that things are in place, should something awry occur.
While it can be difficult planning for possible long-term care, and even end-of-life care, it is essential to have some kind of plan in place. With a new and spreading virus creating a pandemic, planning is more important than ever. Whether family or in a hospital setting, people will need to know what your expectations are for care. Estate planning, and assigning powers of attorney, are also critical to ensure that all of your senior needs are met, and to avoid any disruption within the family unit.
If you don't know what estate planning is, or how to assign a power of attorney, join us on January 20th at 10:00 AM (PST) or 1:00 PM (EST) for a free, information webinar. "Smart Planning – Estate Planning and Powers of Attorney" co-hosted by CEO of myCareBase, Stephanie Chan, and Vancity Savings Credit Union, will discuss the benefits of estate planning and the basics of powers of attorney.
With the new year coming upon us, there are renewed feelings of hope and optimism, as we say goodbye to a very difficult and extraordinary year. Learning to navigate 2020 has taught us all about resilience, the human spirit and our need for community. May the New Year be kinder to us, as we try to utilize these lessons and come out of this pandemic unscathed.