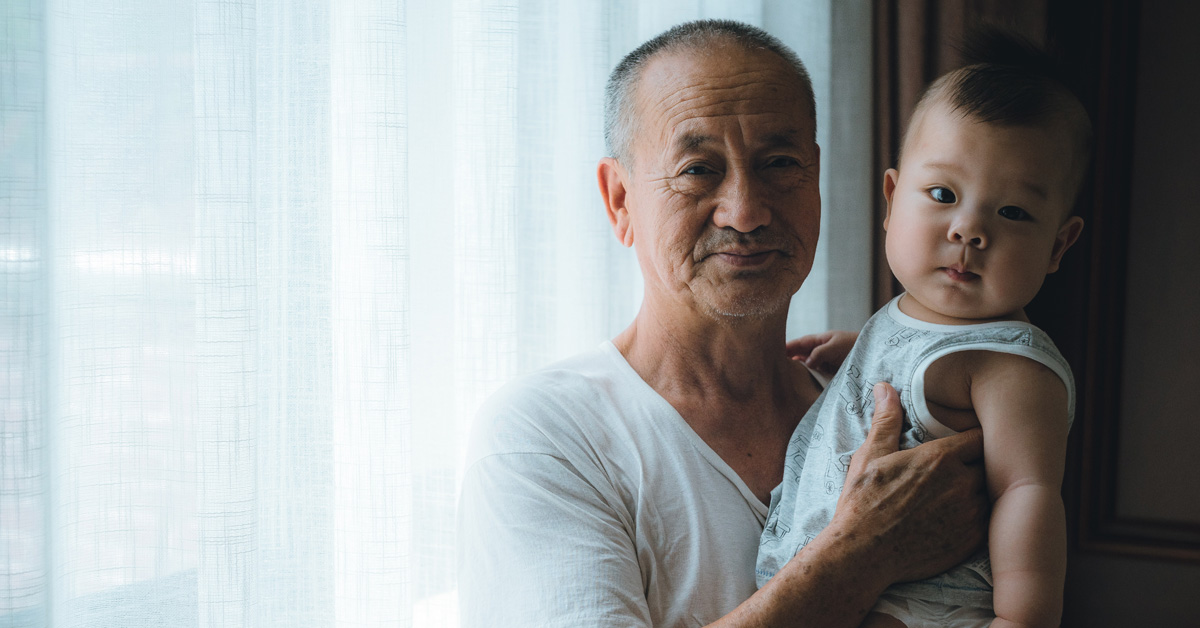 5 Home Safety Must-Haves for Seniors
Aging in place is the ideal concept for those who want to live in their own home for as long as possible. However, to age in place safely means having the support to ensure that the senior's personal care needs are met.
This support can come from people in their circle of friends, family, and trusted caregivers. It can also come from a range of safety devices that you can install in your home either to make it a safer place or to help you in your daily needs. The topic of this post is to give an overview of five types of devices that we think are worth considering for someone who is aging in place at home.
1. Emergency Alert Systems
An emergency alert system, such as Lifeline, allows a senior to summon help when needed. The system consists of a base monitor and a personal help button which is worn on a wristband or pendant. When the help button is pushed, an attendant's voice comes on the monitor asking if help is needed. Depending on the senior's response, a pre-designated contact, such as a relative, friend, neighbour, or paramedics, can be notified.
These systems often have add-on services to their basic system. For example, some have fall detection monitoring so that the attendant call is triggered without the push of the help button when a fall is detected. It is also now possible to find alert systems with GPS for those that want coverage outside of their home. The GPS can be used to locate a lost senior.
2. Automatic Pill Dispenser
It is not uncommon for a senior to be on multiple medications. Certain doses may be meant for the morning, the afternoon, or the evening, and some with food. Forgetting to take medication can have significant effects on an existing medical condition. To help seniors in remembering to take their medications, there are a few varieties of automated pill dispensers available. Most of them involve a preloading of a certain number of days of pills with a set date and time for the release of each dose. At the designated times, an alarm sounds, and the pills are dispensed. Some of the available models have an added remote monitoring feature, which sends an alert to a family member if a dosage is dispensed but not taken.
In addition to reminding the senior to taketheir pill dosages at the right time, these pill dispensers can guard against double-dosing, which is something that bubble-packing does not prevent. Also, the added remote monitoring feature gives family members the peace of mind that their loved one is not missing any dosages.
3. Video Monitoring
Remote monitoring systems help family members stay connected to their loved ones, no matter how far apart they are. Some monitoring systems use a combination of sensors that can be placed anywhere in the home to inform family members when their loved one is performing actions, such as getting out of bed, cooking a meal, or leaving the house. Family members living remotely can sign into a private online dashboard containing all of the recorded information. The system can also send family members alerts when unusual behaviour is detected.
Another type of communication device allows for video streaming so that family members can see their loved ones and communicate with them through a private portal. These systems come with wi-fi and typically involve monthly fees. They also offer other features such as medication reminders, messaging, photo sharing and calendar functions.
4. Wearables
Wearable technology is worth looking at for managing certain health conditions. For example, basic wearables can track a person's vitals such as heart rate and blood pressure. Some wearables such as the Fitbit will measure the amount and quality of your sleep in addition to tracking activity. Wearables are also available to monitor diabetes, back pain, knee pain, asthma, and a number of other health conditions. Many of these wearables work with associated apps downloaded onto your smartphone.
5. Smart Home Devices
There are a myriad of devices that can allow you to monitor the energy consumption in your home better, to control your electrical devices remotely, and to alert you via smartphone if a hazard has arisen inside your house. Flood, smoke, and carbon monoxide sensors can be wi-fi enabled, meaning that you can be notified of mishaps, such as a leaking hot water tank, even when you're not at home. Electrical plugs that are wi-fi enabled allow you to control the devices that are plugged into it. If you are out of town, you can schedule when your lamps turn on and off at different times of the day, or, if you go out for the day, you can remotely turn off any lights that you accidentally left on. Last but not least, home security systems now commonly allow for remote monitoring, allowing you not only to see what is happening in your home, but also allowing you to control the locking and unlocking of doors wirelessly.
Aging safely is all about getting the right supports in place at home. Leverage technology where it makes sense for you and your family.