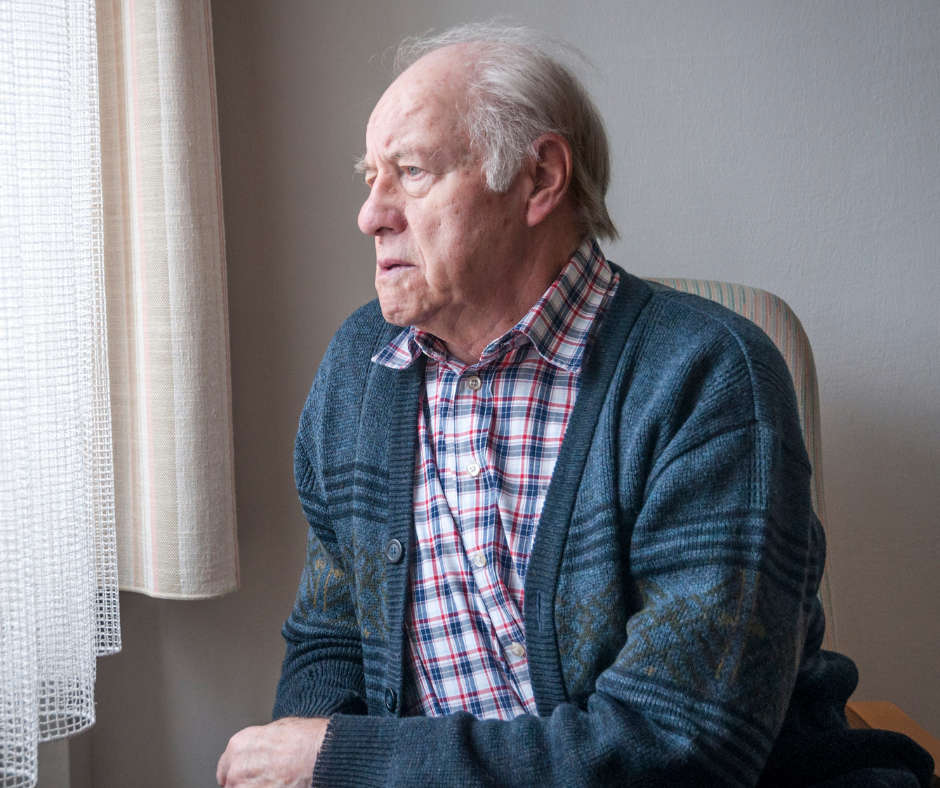 Aging Parents with High Care Needs
Caring for elderly family members through the natural aging process can already be tough as it is. But how does one cope and handle an elderly parent who has particularly high care needs due to a chronic condition or debilitating disease?  Having to give up independence is very difficult and can make a parent extra tough to deal with. So, how does one care for aging parents with high-care needs?
Along with the physical and logistical challenges around delivering the care needed, we want to focus below on some of the behavioural challenges that family caregivers sometimes encounter with a parent as that parent's care needs increase.  Behavioural and emotional challenges can severely impact a caregiver's ability to provide proper care. Understanding these behaviours is important for the family caregiver.  Here are three common examples of challenges that caregivers may experience when dealing with a high-need aging parent(s), and some solutions that can help manage these behaviours:
The Cranky Parent
Unfortunately, in many cases the anger and hostility are directed to the primary caregiver. However, it rests upon the caregiver to show patience, and try to determine the root cause of the anger. Aging can be a difficult process and can bring up unresolved issues or resentment in seniors, as they are losing friends, spouses, living with chronic illnesses or disability, and experiencing memory loss. Aging can feel undignified and embarrassing, and this frustration is often expressed.
Alzheimer's and different forms of dementia can contribute to the angry outbursts as well. In this case, again, patience, patience, patience. Caregivers must remember that our seniors don't have control over their words or actions when living with dementia. Caregivers should have a thick skin and try to not take it personally, although it can be difficult. Taking numerous breaks from these outbursts and hostility is important for caregivers. Getting fresh air, or calling a friend to vent, is essential to find your centre again. Respite care becomes very important so that the primary caregiver can get a break.
If possible, hiring in-home care is an option. Also recruiting family members to share responsibility when the primary caregiver needs a much-needed break is important.
The Saboteur
Sometimes seniors can do things to subtly or overtly sabotage their primary caregivers' plans outside of caregiving. This may be due to a feeling of dependence or neediness towards the primary caregiver and not wanting them to be too far away. Thankfully, not all of our senior loved ones are like that, as most hold on to as much of their independence as they can.
Giving into demanding elderly parents can result in caregiver burnout. So it's essential that there are boundaries drawn and expectations managed. Getting the senior involved with other activities and social events is a great way to alleviate that neediness in them, and will give the caregiver a break. Depending on their capabilities, senior book clubs, art classes, adult day centres, volunteer opportunities or a day-trip out shopping can all be great ways to distract your loved one from constantly demanding your attention.
Is the senior house-bound? Create a schedule of visitors to "drop" in periodically. Old friends, other children, their siblings, fellow church-goers, or even meeting a new "friend" (a hired companion) can make all the difference.
Denial/Resistant Parent
What about aging parents who refuse help? The Denier and the Resistant parent issue is very common – more so than the first two scenarios above. Role reversal is painful for the parent as the child becomes the caregiver and decision maker. So, aging parents may resist, be uncooperative and flat out deny that they need help, as a way of holding onto their independence.
Discussing health and safety concerns with aging parents are paramount, no matter how hard the denial and resistance. Be ready to respond to objections with a clear head and emotions. Sometimes, rifts occur when we press aging parents with our concerns. But once they realize that it's only out of love and care that the children are bringing up these concerns, acceptance eventually blooms.
"In the heart or every caregiver is a knowing that we are all connected. As I do for you, I do for me."

Tia Walker
The way that solutions are framed is important as well. It's necessary to understand the true reason of the resistance.   As an example, if someone is refusing the help of a housekeeper, is it due to the cost, or having a stranger in their home?
Infusing some of your personal concerns can also help. How would it feel for you knowing that your mother has a companion in the home? Or if she has a committed driver to take her to her appointments and outings? Parents still want their children to be happy, so this may be a push for resistant parents knowing they are alleviating the worries of their family.
Other Suggestions
Caring for parents with high care needs can indeed be tricky. Along with the above suggestions, other solutions include:
picking your battles (try to avoid power struggles)
bringing in other siblings and family members to help with the caregiving
seeking outside help such as companions
seeking a support group or a counselor can be beneficial for the caregiver, as sharing the burden lightens the load